Originally posted on espn.com.
What athletes eat: Alysha Clark's baked chicken spaghetti
By Kayla Johnson
Special to espnW.com
Alysha Clark dominates as a forward for the Seattle Storm — and she can also throw down in the kitchen.
"Growing up, my family cooked a lot. My parents had four kids in the house, so eating out wasn't an option really," Clark said. "My parents were always in the kitchen cooking and I was always there watching and that's kind of how I began."
While her WNBA career keeps her busy, she also loves sharing her passion for cooking with the people that she loves.
"It gives me a chance to connect with friends and family in a different way other than sports," Clark said.
Her go-to meal for entertaining her guests? This baked chicken spaghetti dish: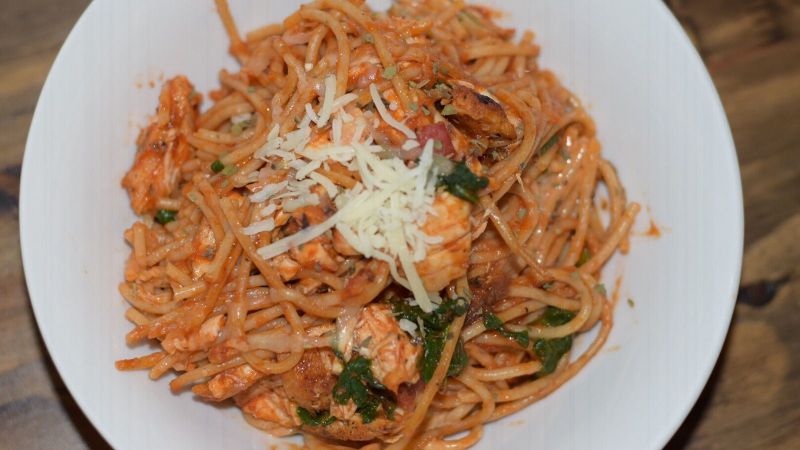 Day and time: When I have a big group of people at my house
Place: At home in Seattle
What I'm eating: Baked chicken spaghetti
Whose recipe: Just kind of my own. When I was playing overseas in Israel, a friend of mine showed me how he did it — and threw a bunch of stuff together and put it in the oven. I then started making it how I wanted based on how he did.
Why I'm eating it: When my friends come into town and they want a meal, this is easy for me to make because it makes a lot. And then I can have it for leftovers and eat it the next day for lunch.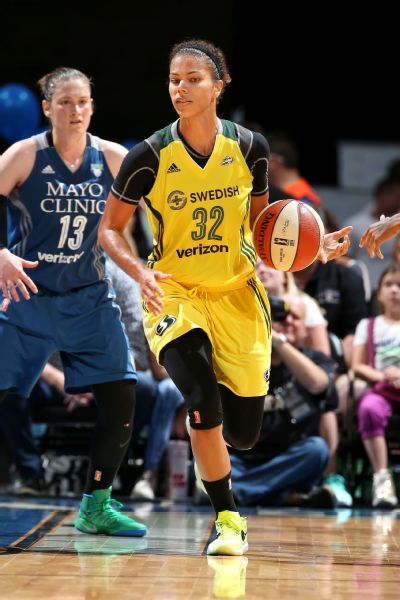 The recipe:
Ingredients:
1 box of spaghetti
2 jars of spaghetti sauce
1 package of thin-sliced chicken breasts
Seasonings (My favorite combination is seasoning salt, garlic powder, pepper and Tony Chachere's creole seasoning)
Sliced Kraft singles (2 percent American or cheddar)
Gouda (I get the wedges because it's easier to shred)
Shredded Parmesan cheese (Or the shredded Italian blend)
1/2 cup sliced mushrooms
2 handfuls baby spinach
13×9-inch casserole pan
Preheat your oven to 400 degrees. Cook spaghetti according to box. Drain the water and set aside. Season both sides of the chicken with the seasonings you choose. (Season more than you normally would because this will be the flavor in your spaghetti.)
In a lightly oiled skillet, cook the chicken breast on medium-high heat for about 8-10 minutes. Turn occasionally. While the chicken is cooking, in a separate lightly oiled skillet, cook the mushrooms 4-5 minutes until tender and slightly browned. Once the mushrooms are cooked, add your two handfuls of spinach and cook until wilted.
Add the noodles, spaghetti sauce and mushroom and spinach mixture to the pot you boiled the pasta in.
Once the chicken is cooked, shred the chicken on a cutting board using two forks (one in each hand, pulling in opposite directions.) Add the shredded chicken to your spaghetti mixture and mix together. Take half of the spaghetti and place it in the casserole pan. Cover the top of the spaghetti with the sliced cheese (usually about 6 slices) and season with the Italian seasoning blend. Add the remainder of the spaghetti on top and cover with the shredded Parmesan (or Italian blend) cheese.
Bake for 15-20 minutes. You want the cheese in the middle to be melted and the cheese on top to be slightly browned.